Posted by Andrew Coates on 27th Jul 2015
Wear Rainbow Wigs from The Wig Outlet when you do the Colour Run - It's heaps of fun!
Speaking from personal experience, I can highly recommend taking part in the 2015 Colour Run - Australia!
And I can also tell you that wearing one of our colourful, rainbow wigs during the Colour Run will greatly increase your level of fun.
My family and I took part in the Color Run on the Gold Coast last weekend, and we all wore wigs! I chose to wear the Rainbow Afro Colour Run Wig, my wife wore the Rainbow Bob Color Run Wig and our children wore our Deluxe Rainbow Bob Colour Run Wigs.
We had a ball of fun as you can see from the photo below. View our colour wigs range here.
Now are we the most colourful runners in this photo or what! Buy a wig and make your statement too :-)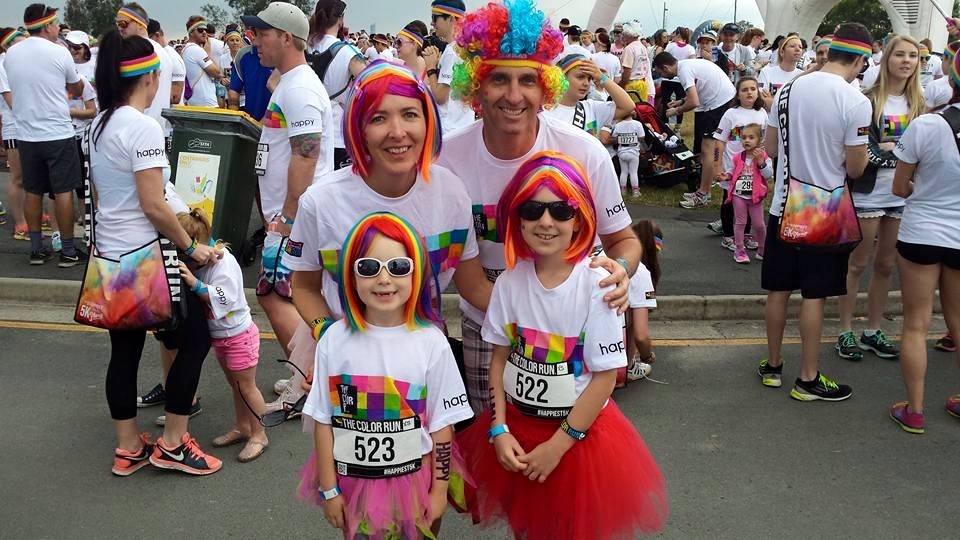 The dates for the remaining 2015 Australian Leg of the Colour Run are: